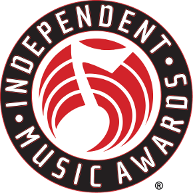 Eric Nielsen is an award-winning composer, sound designer and music producer for film and interactive media. Fascinated by the art of storytelling, he writes thematic music to elevate the emotional impact of visual dramatic scenes. From moving orchestral underscore, to suspenseful action sequences, to danceable pop songs, and whether for underscore or foreground music, Eric uses a broad array of instruments and techniques for his craft.
Before the first note is written, Eric's creative work begins with a discussion of the needs and goals of the project, as well as timeline and budget. The conversation continues throughout the collaborative creative process with an ear toward continual refinement of the approach. Whether he uses pencil and paper, or the digital equivalent, and whether he employs professional musicians or top-of-the-line sample emulations, Eric uses the latest digital creative tools, recording, and mixing techniques to produce and deliver custom, high quality music.
Currently, Eric is a composer for a new transmedia graphic novel series featuring the World Of Chaldea created by Peter Adkison and Steve Conard. Season One episodes are slated for release on December 20, 2020, so stay tuned!
Newly released in winter of 2020 is Keep On, a music video about connection and belonging with the self. Eric also completed the score for The Long Haul (2019), a feature documentary by director Amy Enser that premiered at the Seattle International Film Festival (SIFF) in Spring 2019 and other film festivals around the world. Eric also created musical soundscapes for popular poems and children's books for an interactive storytelling iPhone and Android app, Novel Effect. He is also the composer for America's Fighting Dinosaur, a faux-documentary that is currently in production.
During the spring of 2014, Eric scored the short film Hannah & Otto with live string orchestra and piano, which premiered at SIFF in 2014. His orchestral work Africa Dances, Africa Dreams premiered at Benaroya Hall in 2013 as part of the Celebrate World Music concert. Released on CD, Celebrate World Music is the Contemporary Classical Vox Pop Winner of the 13th Annual Independent Music Awards.
Eric was also one of the principal creators and producers for The Sounds Of Silents with a Side of Schtick, a collaboration with SIFF featuring live ensemble performances of custom written scores for silent films at the SIFF Uptown Cinema in 2012 and 2013.
Eric studied composition of dramatic music for motion picture at the two-year Pacific Northwest Film Scoring Program with Emmy award-winning Hummie Mann, PhD. He has also studied with Tim Huling, composing and orchestrating for small chamber ensembles and full orchestras for live performance. He has also studied with jazz bassist Doug Miller and songwriter Sue Ennis, a co-songwriter for Ann and Nancy Wilson of Heart. With a B.A. from The Evergreen State College, he focused primarily on multitrack analog recording (1970′s API consoles!) and electronic music (old-school analog!), and also wrote and performed live music for theater.
Eric served as a board member of the Seattle Composers' Alliance from 2010 to 2014, including two years as President. He also served as a board member of Philharmonia Northwest, a Seattle-based chamber orchestra from 2011 through 2013. Along with his extensive experience organizing and hosting many special events with the SCA, Eric most enjoyed co-hosting Ravel Study in Seattle inspired by Ron Jones' Ravel Study in L.A. He is also a member of The Society of Composers and Lyricists.